Rabbi Roger Ross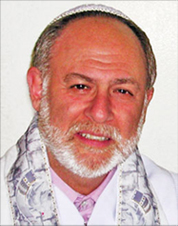 Rabbi Roger Ross received his Bachelor's Degree in Psychology and Philosophy from New York University and received his Certificate in Spiritual Counseling from The New Seminary. Executive Director of The New Seminary for 9 years, Rabbi Ross was graduated from and received Smicha (Rabbinical Ordination) from the Rabbinical Seminary International in 1995.
As executive Director of the Rabbinical Seminary International as well as the Rabbinical Fellowship of America International, Rabbi Ross is also a member of the International Federation of Rabbis.
Rabbi Ross is a member of the Executive Council of the Committee on Spiritual Values and Global Concerns at the United Nations NY, as well as a member of the United Religious Initiatives and the Committee of religious NGOs at the UN-NY.
Rabbi Ross has a private practice in Marital Counseling as well as Spiritual Counseling for couples and singles. He performs life cycle ceremonies worldwide.
Rabbi Mary Newman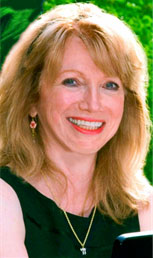 Rabbi Mary Newman, MA is the Jewish and Palliative Care Chaplain at Greenwich Hospital/Yale University Medical Center and is working both in the larger hospital and as chaplain in the hospital's Palliative Care Department. She has worked and trained in this area throughout her four years of CPE training and is presently working toward board certification in the NAJC and APC. She is the Academic Dean of the Rabbinical Seminary (RSI) in NYC and Director of Music at Temple Shaaray Tefila in Bedford Corners, NY, a 800 family Reform congregation. Rabbi Newman regularly leads groups for Jewish Family Services of Greenwich and is completing work on two audio books on Spirituality in Healing from the perspective of Jewish wisdom. Rabbi Newman did her undergraduate work at Dartmouth College and SUNY, and graduate studies at SUNY, HUC, the Conservative Yeshiva in Jerusalem and RSI. She has completed post-graduate certification in Jewish Healing and Kabbalah with Rabbi Joseph Gelberman.
Rabbi Jill Hausman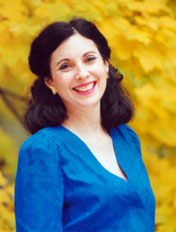 Rabbi Jill Hausman has been the Rabbi and Cantor of the historic Actors' Temple since 2006. She served for twelve years at Boro Park Progressive Synagogue, a Reform Congregation, as Cantor and for the last two years of that period, also as their Assistant Rabbi. She has a background in singing and acting, having produced two recordings of German Lieder in her own English translations and one CD of contemporary song, to be released next year. She has also composed music for synagogue services and has written poetry. Her Shabbat Week commentaries on the weekly Torah portion have been published by The Jewish Week, in New York City.
Rabbi Jill, a New Jersey native, is a graduate of Smith College and received her Semicha from the Rabbinical Seminary International under the guidance of Rabbi Joseph Gelberman. Other mentors include Rabbi Charles Shoulson and the composer and organist Hermann Berlinski.
Rabbi William Kurry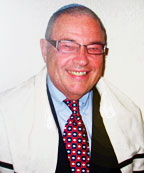 Rabbi Kurry, a former college English professor has enjoyed years of leadership positions and deep roots in the Jewish community. Rabbi Bill has completed the 7½ year cycle of Daf Yomi Talmud study. He is a member and guest leader at his local Orthodox, Conservative and Reform congregations. Rabbi Kurry is committed to the concept of a life of personal spiritual development and service to God and humanity. He believes we are all God's children. His enthusiasm and joy of Judaism is coupled with profound respect of all faiths and traditions.
Rabbi Kurry received Rabbinic ordination from Rabbi Joseph H. Gelberman and The Rabbinical Seminary in New York City.