Our Director — Roger Ross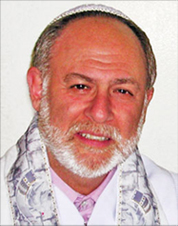 Rabbi Roger Ross received his Bachelor's Degree in Psychology and Philosophy from New York University and received his Certificate in Spiritual Counseling from The New Seminary. Executive Director of The New Seminary for 9 years, Rabbi Ross was graduated from and received Smicha (Rabbinical Ordination) from the Rabbinical Seminary International in 1995.
As executive Director of the Rabbinical Seminary International as well as the Rabbinical Fellowship of America International, Rabbi Ross is also a member of the International Federation of Rabbis.
Rabbi Ross is a member of the Executive Council of the Committee on Spiritual Values and Global Concerns at the United Nations NY, as well as a member of the United Religious Initiatives and the Committee of religious NGOs at the UN-NY.
Rabbi Ross has a private practice in Marital Counseling as well as Spiritual Counseling for couples and singles. He performs life cycle ceremonies worldwide.